Are you a student hoping to study Medicine, Dentistry, Veterinary or Nursing at University?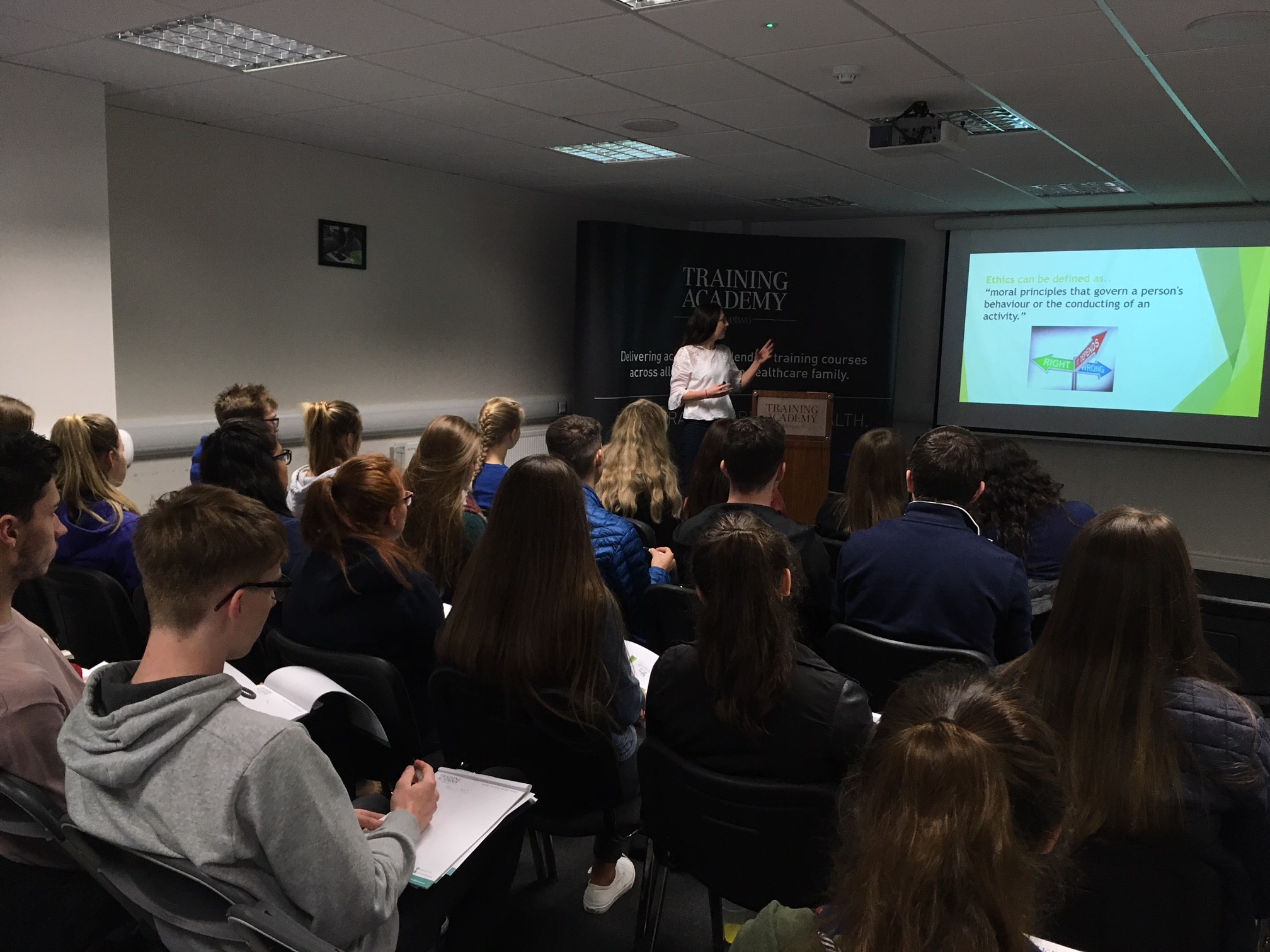 Need that extra bit of help to get you through the interview stage and into your dream course?
Kingsbridge Training Academy are Northern Ireland's leading experts in the application and interview process for medical, dental, veterinary and nursing schools. Offering a range of interactive courses and hosted by experiences medical doctors, NHS consultant physicians, dental surgeons, nursing staff and senior lecturers, you will be able to gain insight from those who have the expertise and experience that is needed to succeed at the interview stage, giving you that advantage to be your best prepared self.
Over the year's our interview skills courses have achieved a 90% success rate in student acceptance to study their desired degree courses. And you could be part of that to!
Patrisha, a recent applicant had the following to say about our interview skills course:
'Hi there, I would just like to personally say thank you to the people that organised the sessions for the nursing mock interview programme I had the opportunity to take part in. I was successful in my MMI interview for Queens University and have been rewarded the BSc Adults and Children's nursing offer for this coming September 2019. All the resources were super helpful, and everyone involved – including the staff were the loveliest. Without the mock interview programme, I honestly wouldn't have had the best guidance for my preparation. I'm really grateful and I hope the programme receives credit for how helpful it has been for me. You guys have helped secure my future. Thank you!'

It is always amazing to hear such excellent feedback, and because of this we want to continually improve our course offering each year. You can book our courses individually or as a package which includes all 3 courses for £249.00, saving £54.00 overall.
The package includes the interview skills course, UCAT and a personal statement workshop.
Interview Skills Preparation – Highly interactive and includes both theory and practise. Includes a live mock Multiple Mini Interview workshop along with Interview preparation skills and techniques for best presenting yourself. This stage presents useful strategies and ways to structure your answers, coinciding with sector ethics and current issues.
UCAT – The University Clinical Aptitude Test is used in the selection process by a consortium of UK University Medical and Dental Schools. This stage is delivered by educational tutors to equip students with the best test strategies and practise questions.
Personal Statement Workshop – Acquire the skills, knowledge and confidence required to write a strong and relevant personal statement. Practical sessions will focus on identifying strengths and achievements along with hints and tips around structure, style and content. You will also receive tailored and honest feedback.
If this sounds of interest to you can find out more information or you can book your place on this course by contacting info@kingsbridgetrainingacademy.com or call 028 9073 5273.