KINGSBRIDGE TRAINING ACADEMY FIRST IN NORTHERN IRELAND TO BE AWARDED CENTRE ACCREDITATION FROM ROYAL COLLEGE OF SURGEONS OF ENGLAND
Prestigious accolade means local surgical trainees and consultants can now be educated at home without having to incur the cost of travelling outside NI.
We, Kingsbridge Training Academy, have been recognised as the first centre of excellence in surgery-related educational provision in Northern Ireland by the Royal College of Surgeons of England (RCSEng).
This endorsement will enhance our ability to meet the growing demand from surgeons across the UK and Ireland, for a full suite of worldclass healthcare training.
Initially established in 2009, the Training Academy was developed to provide courses to healthcare professionals locally, enabling them to develop within their career and minimise the time they need away from their clinical work.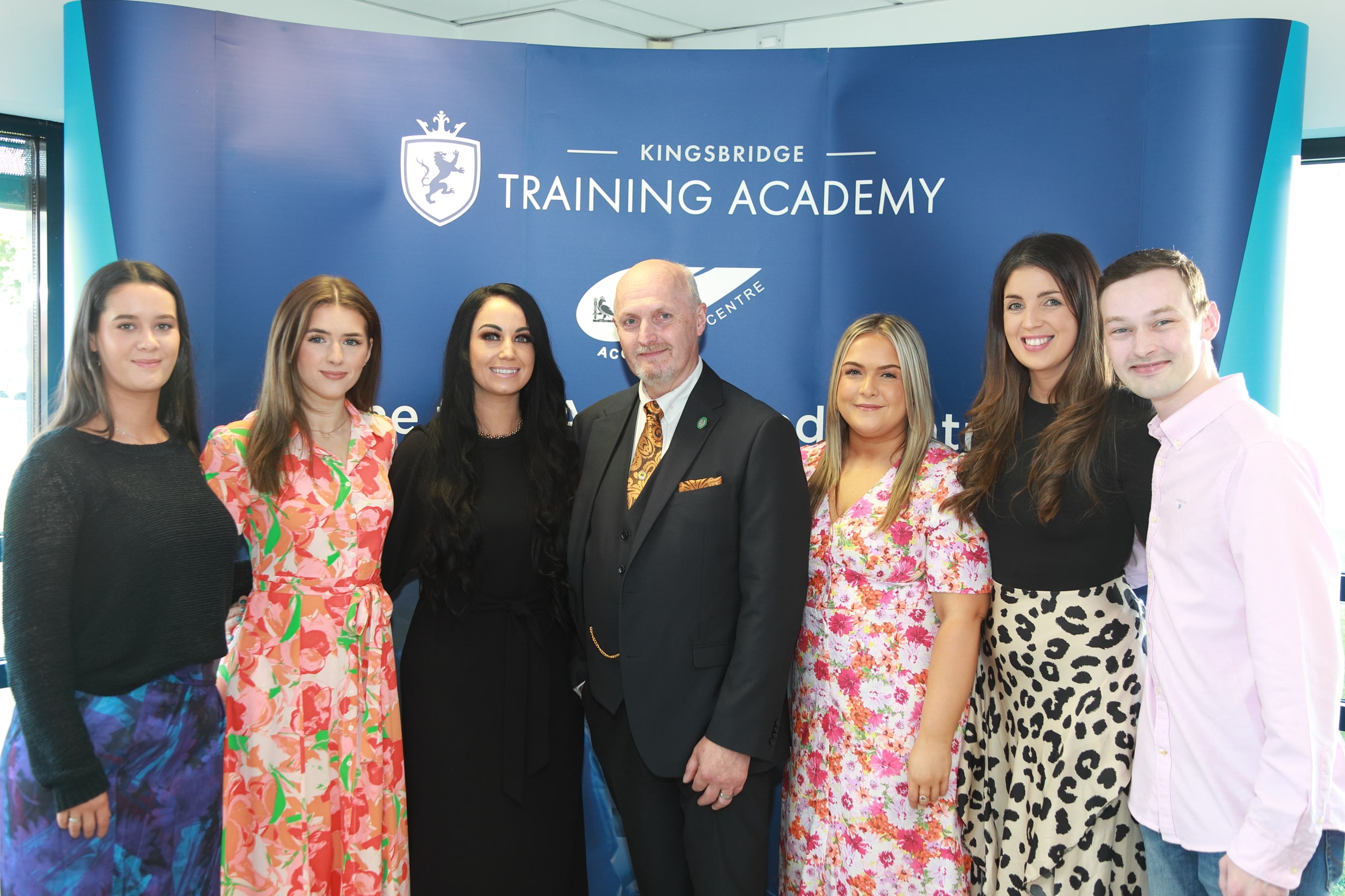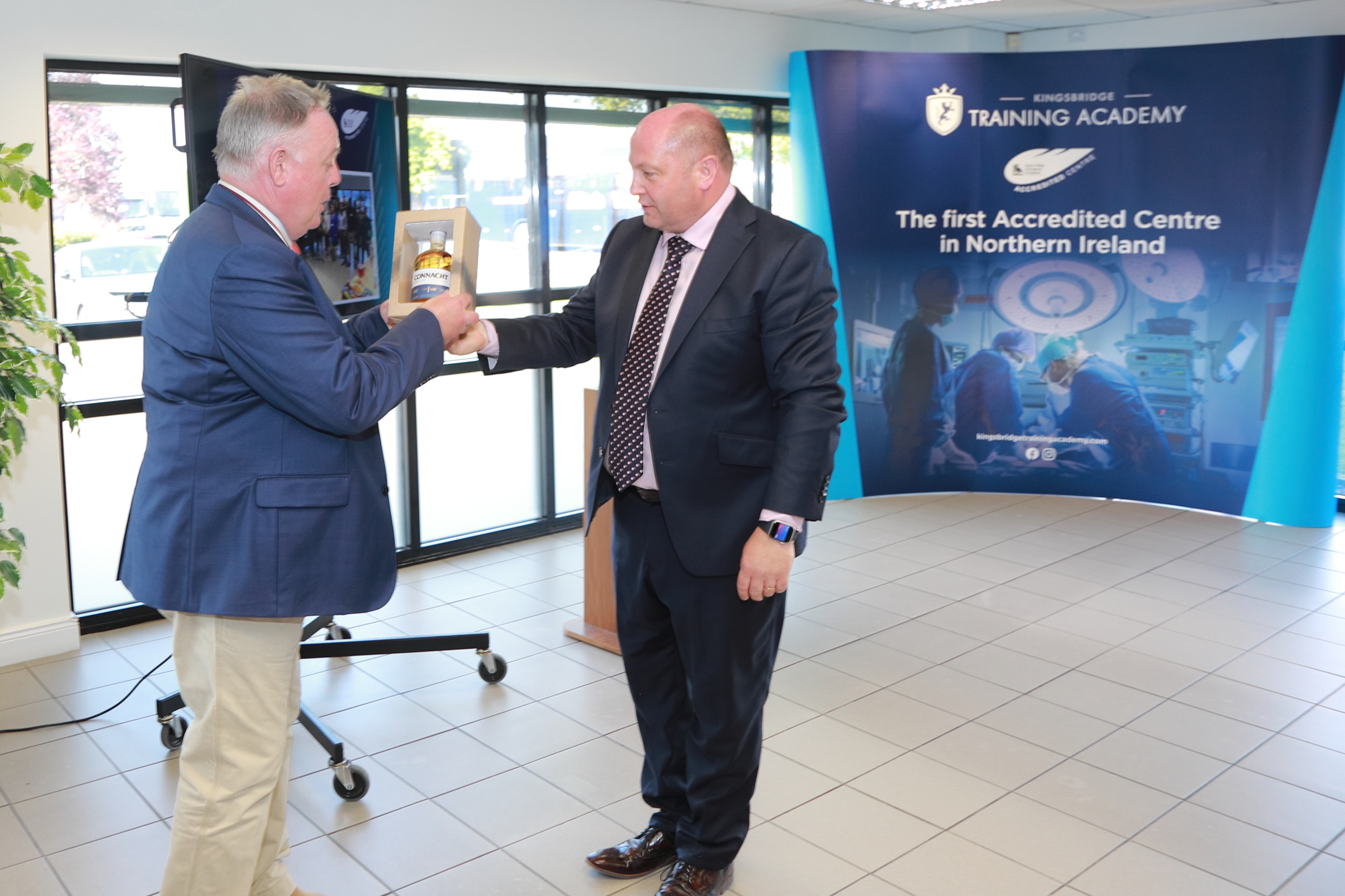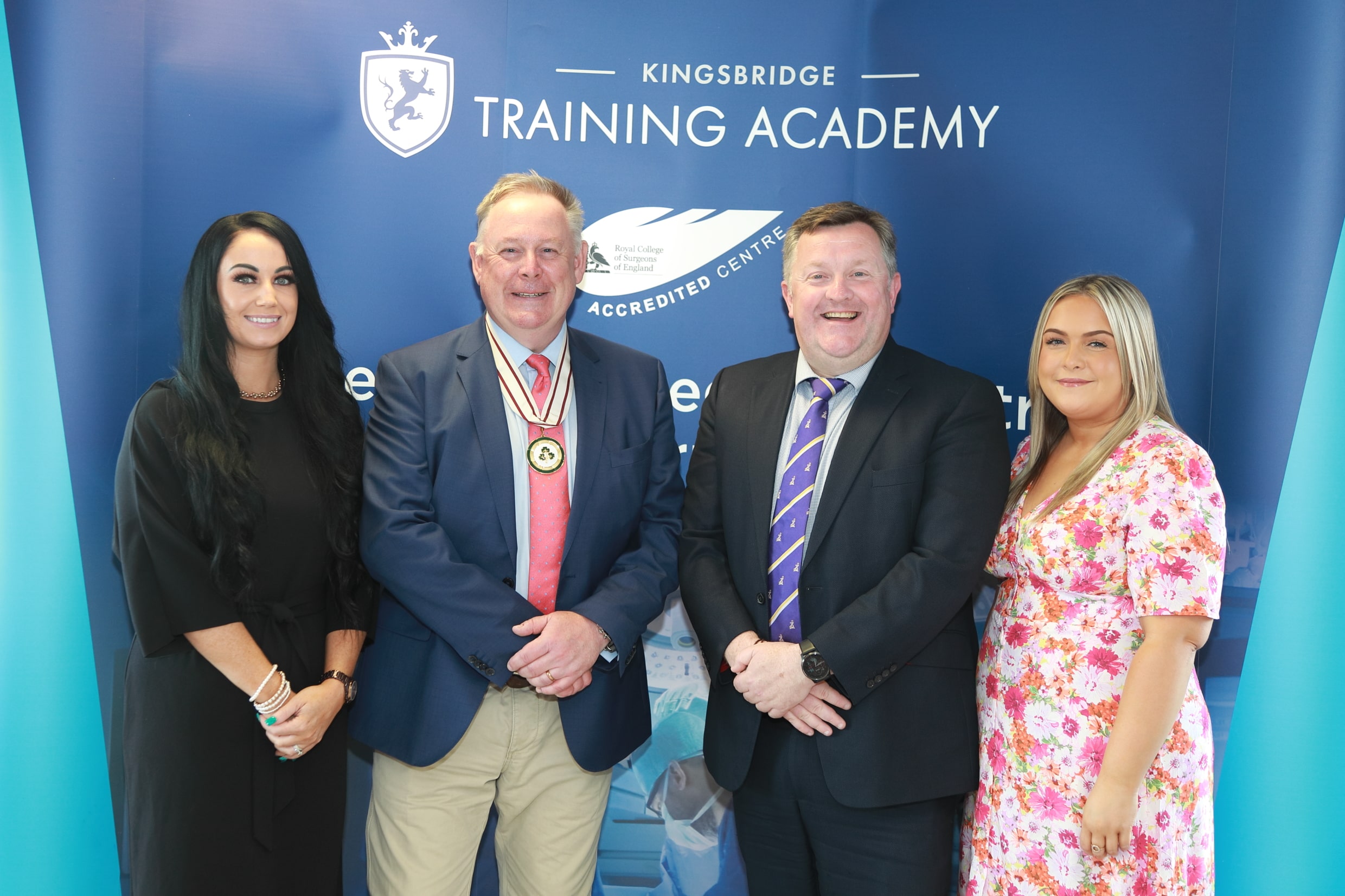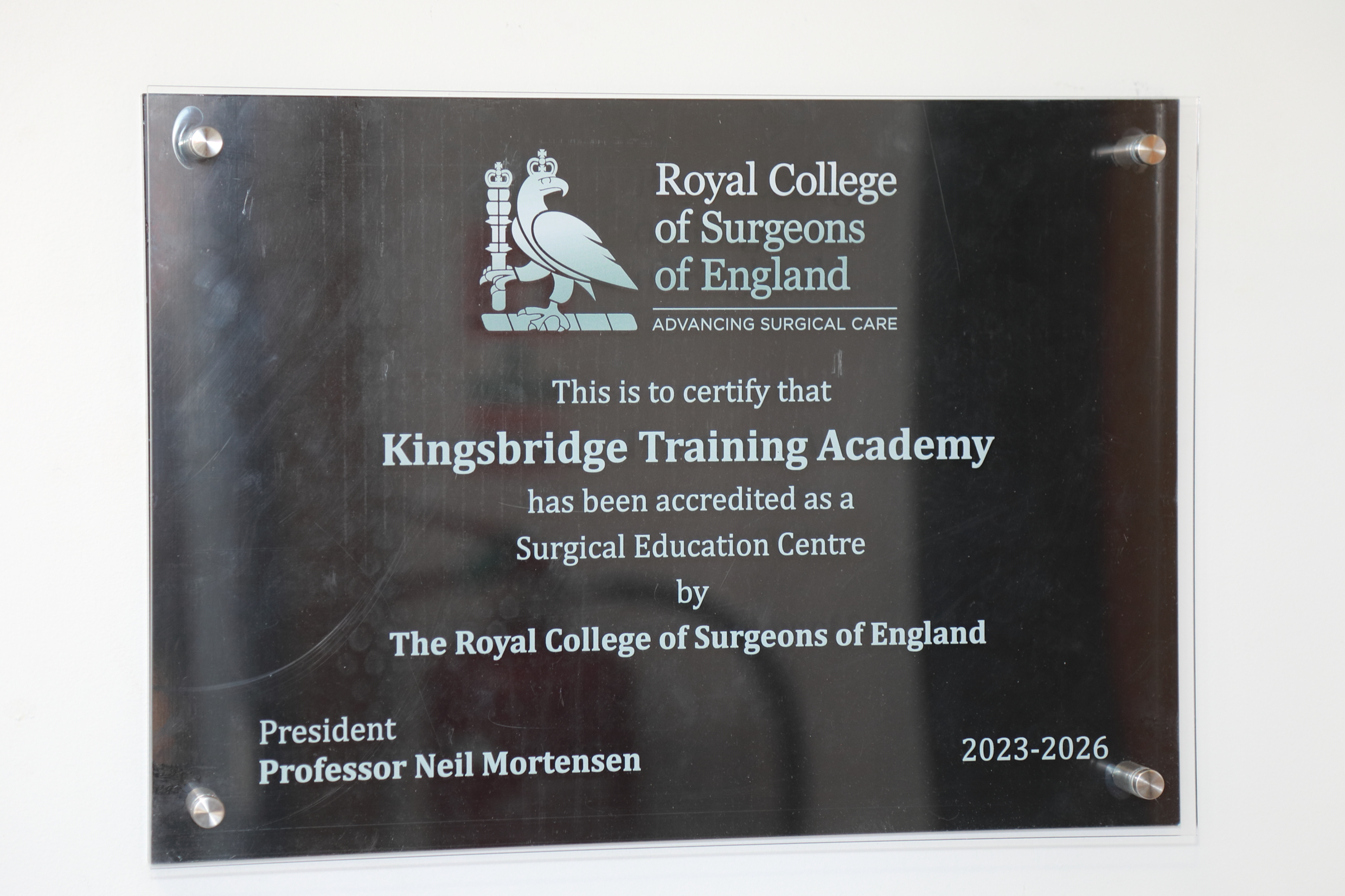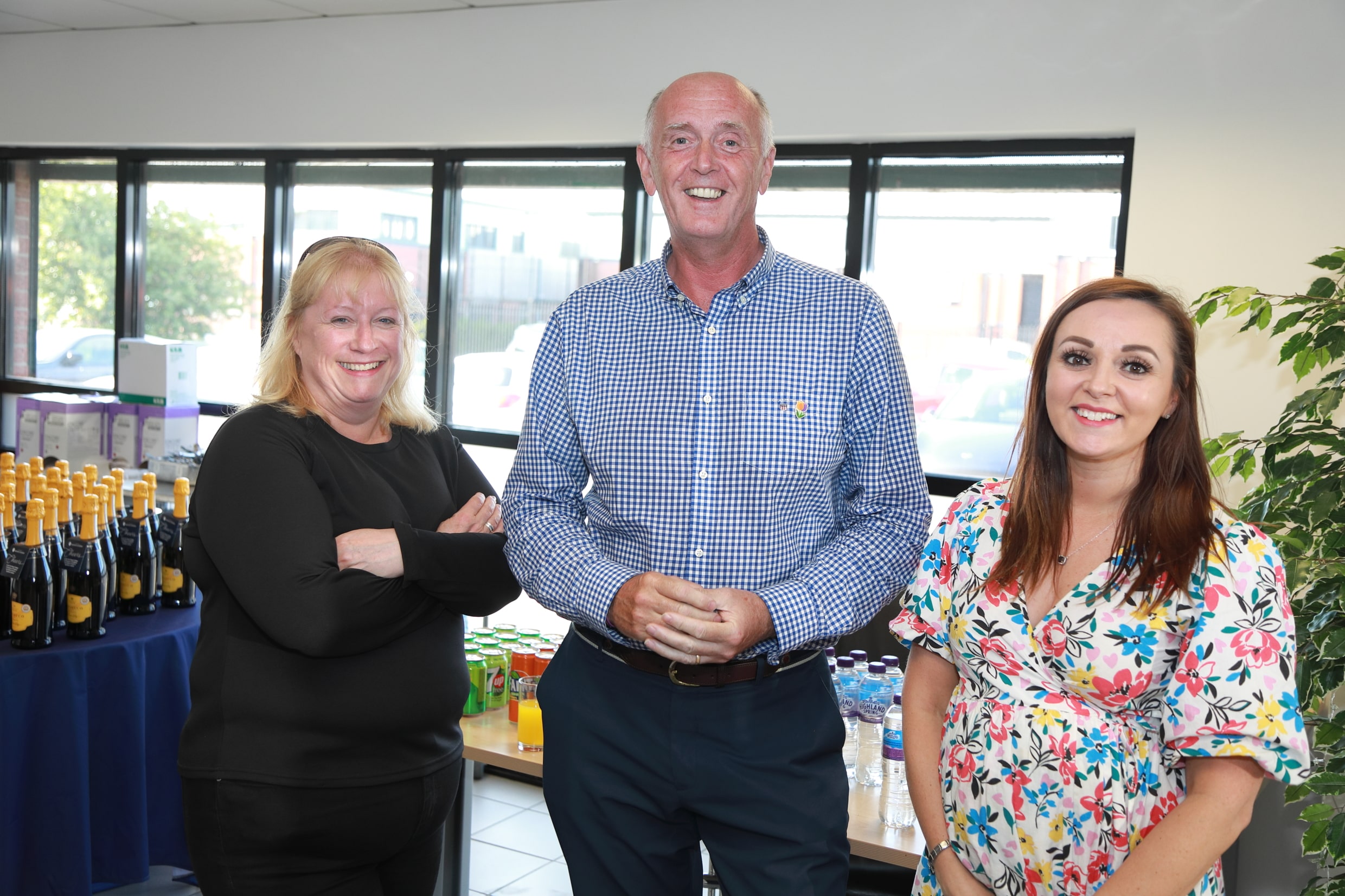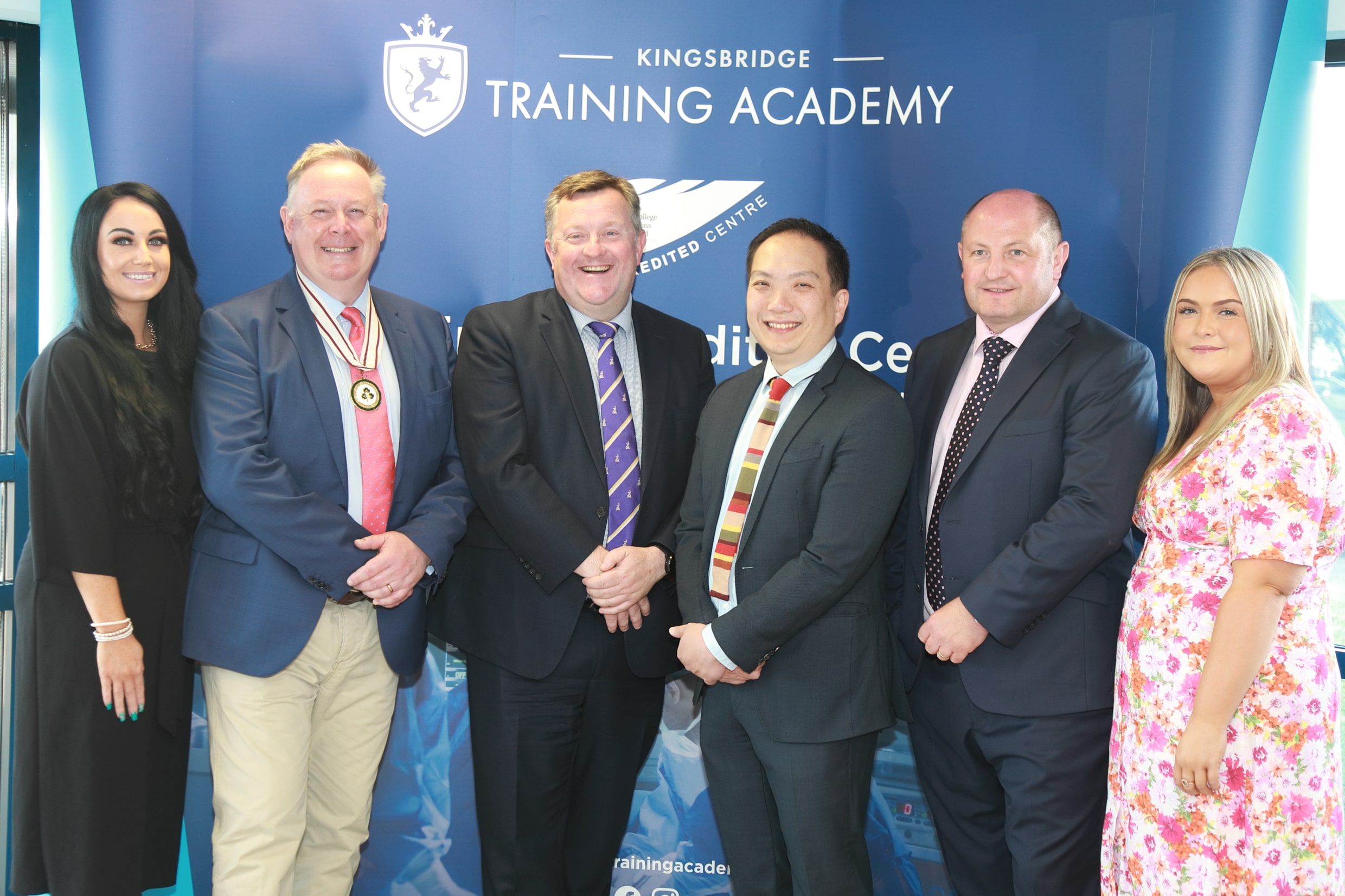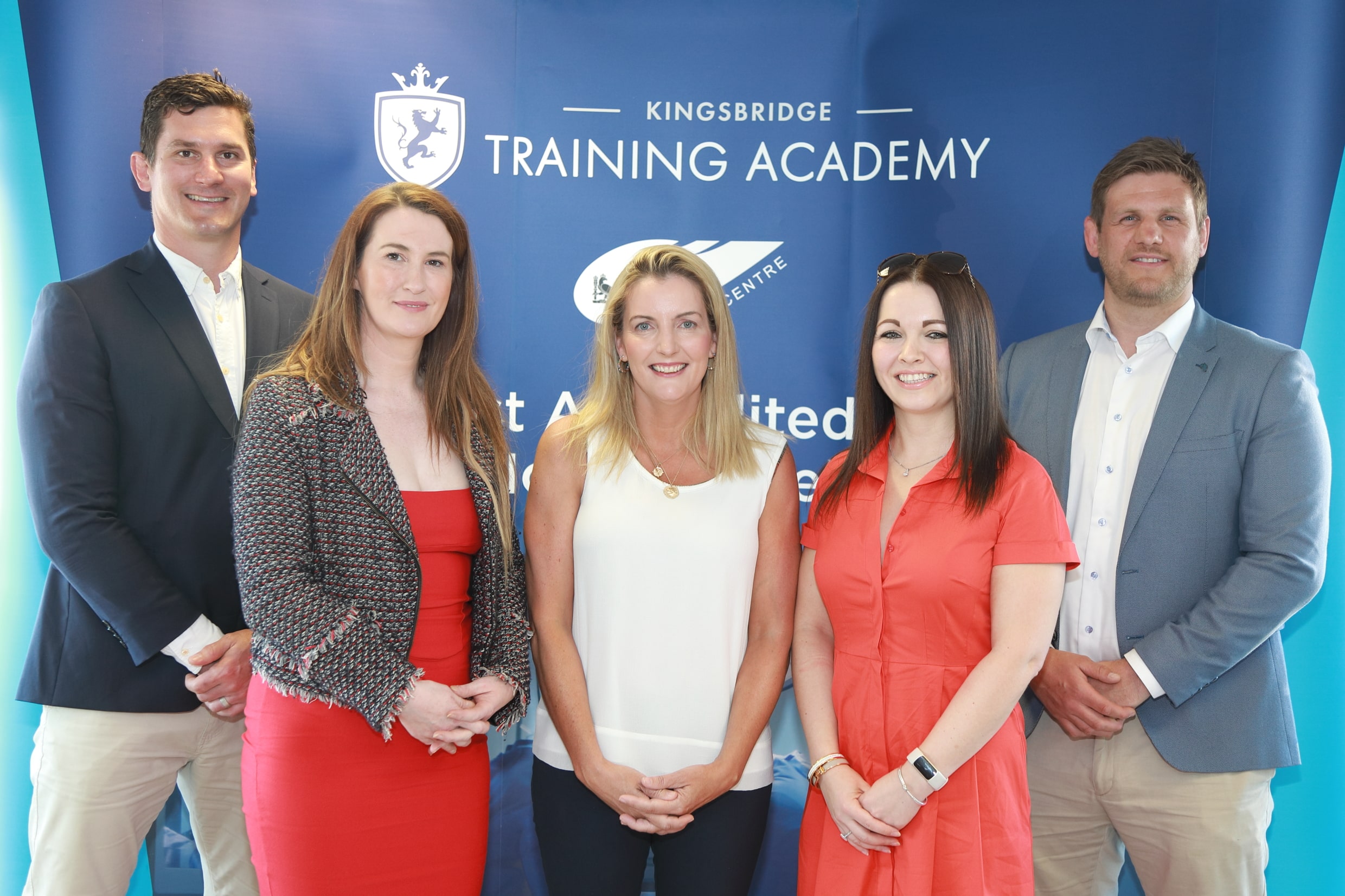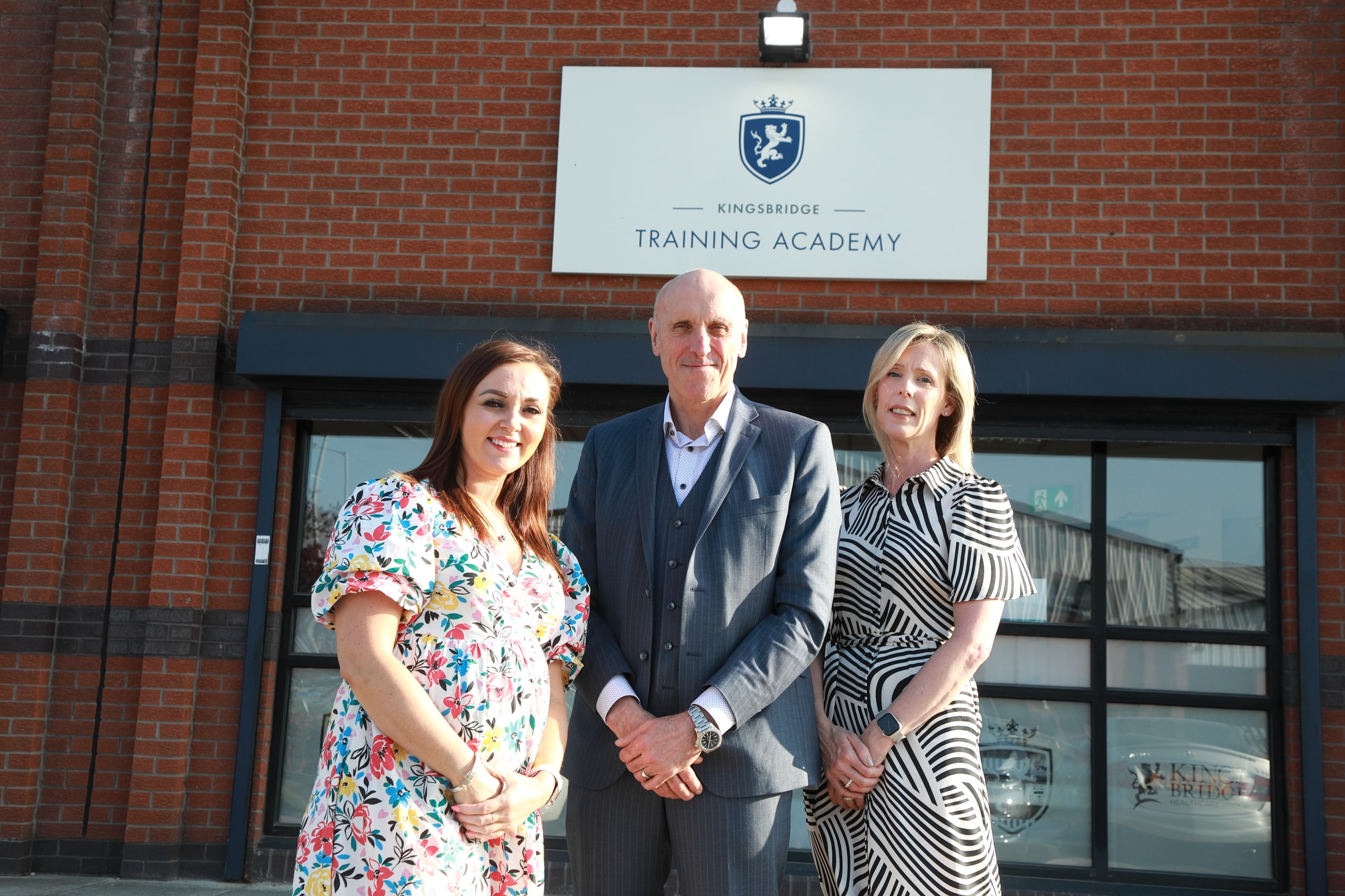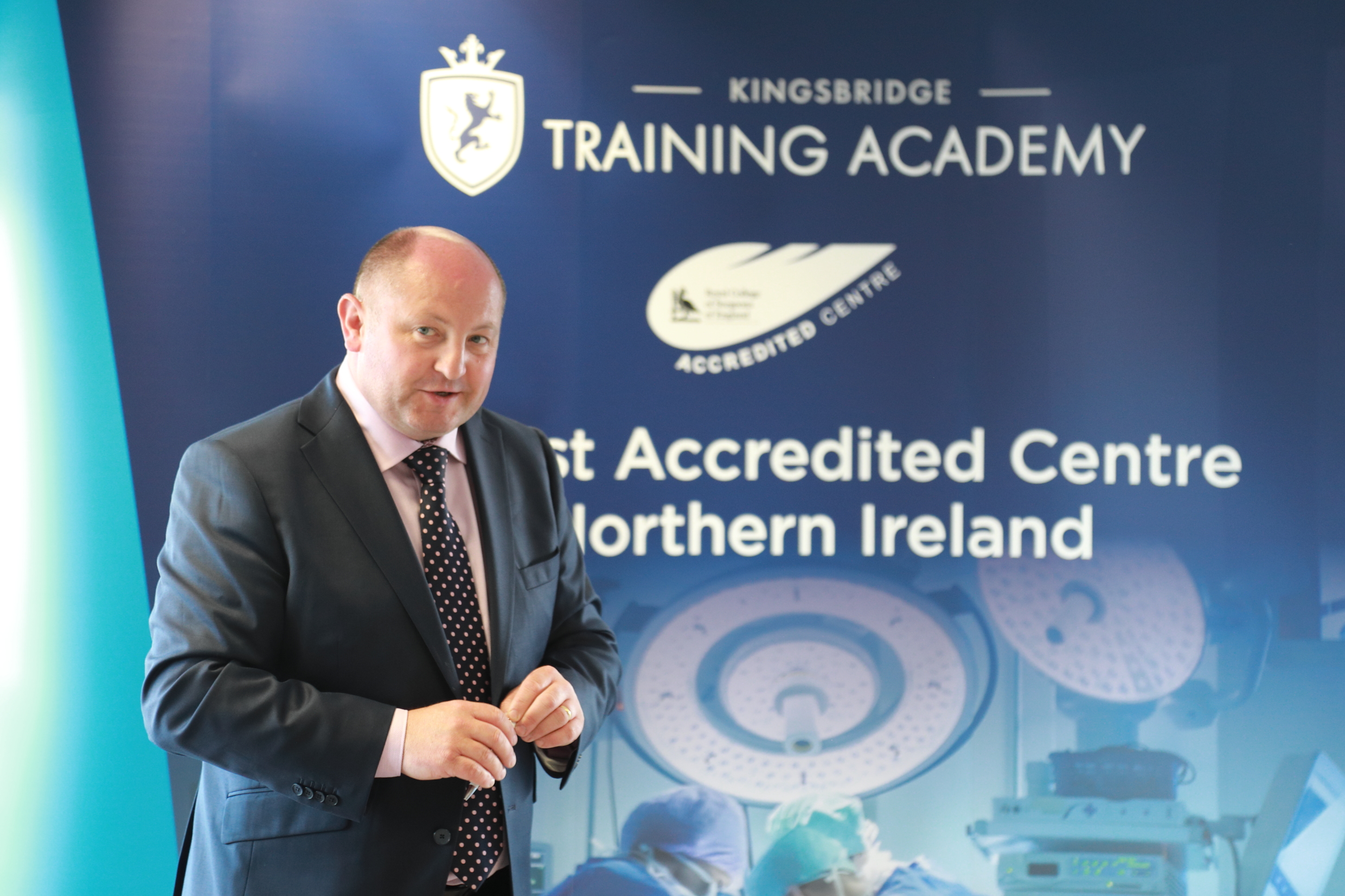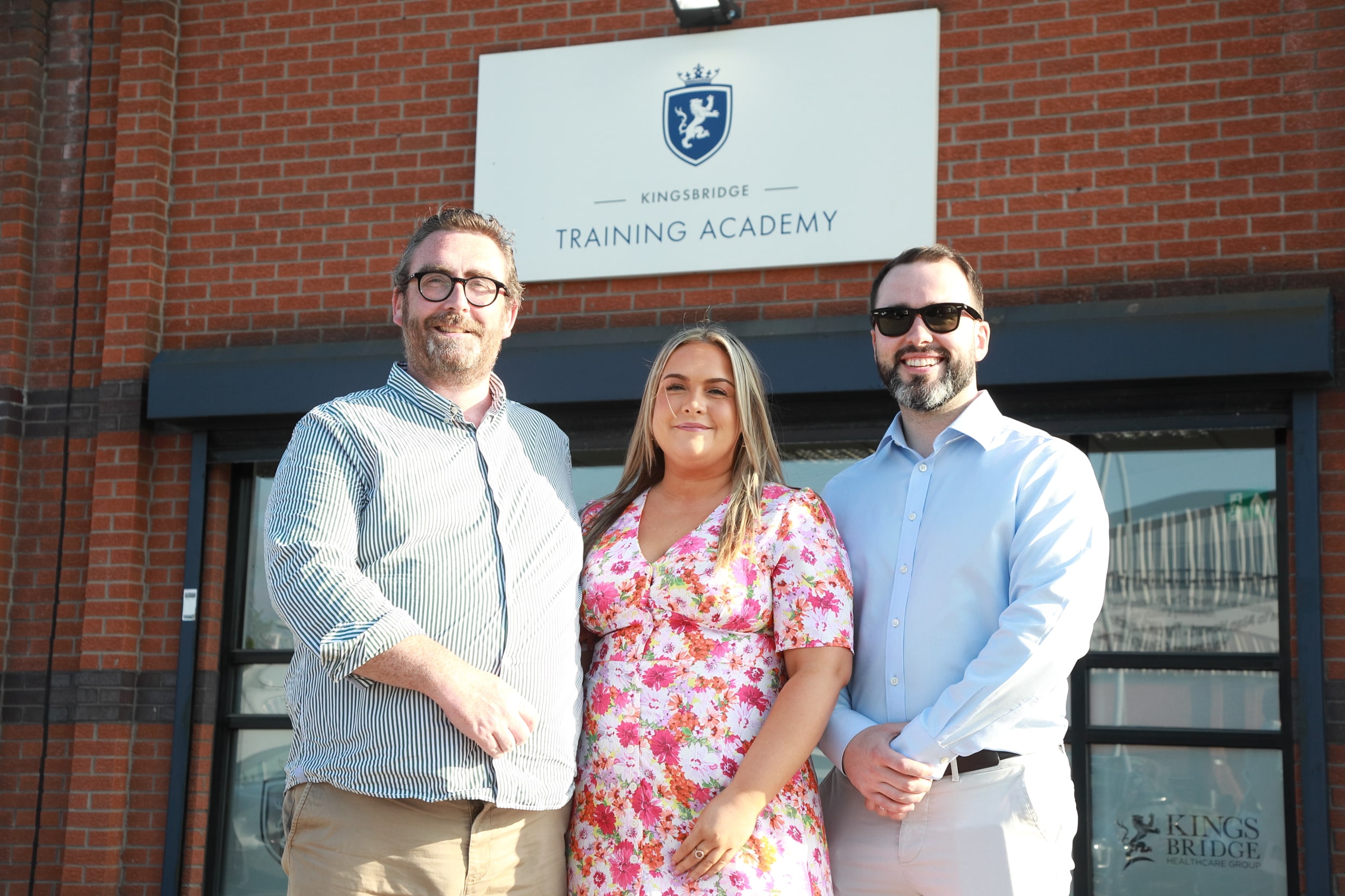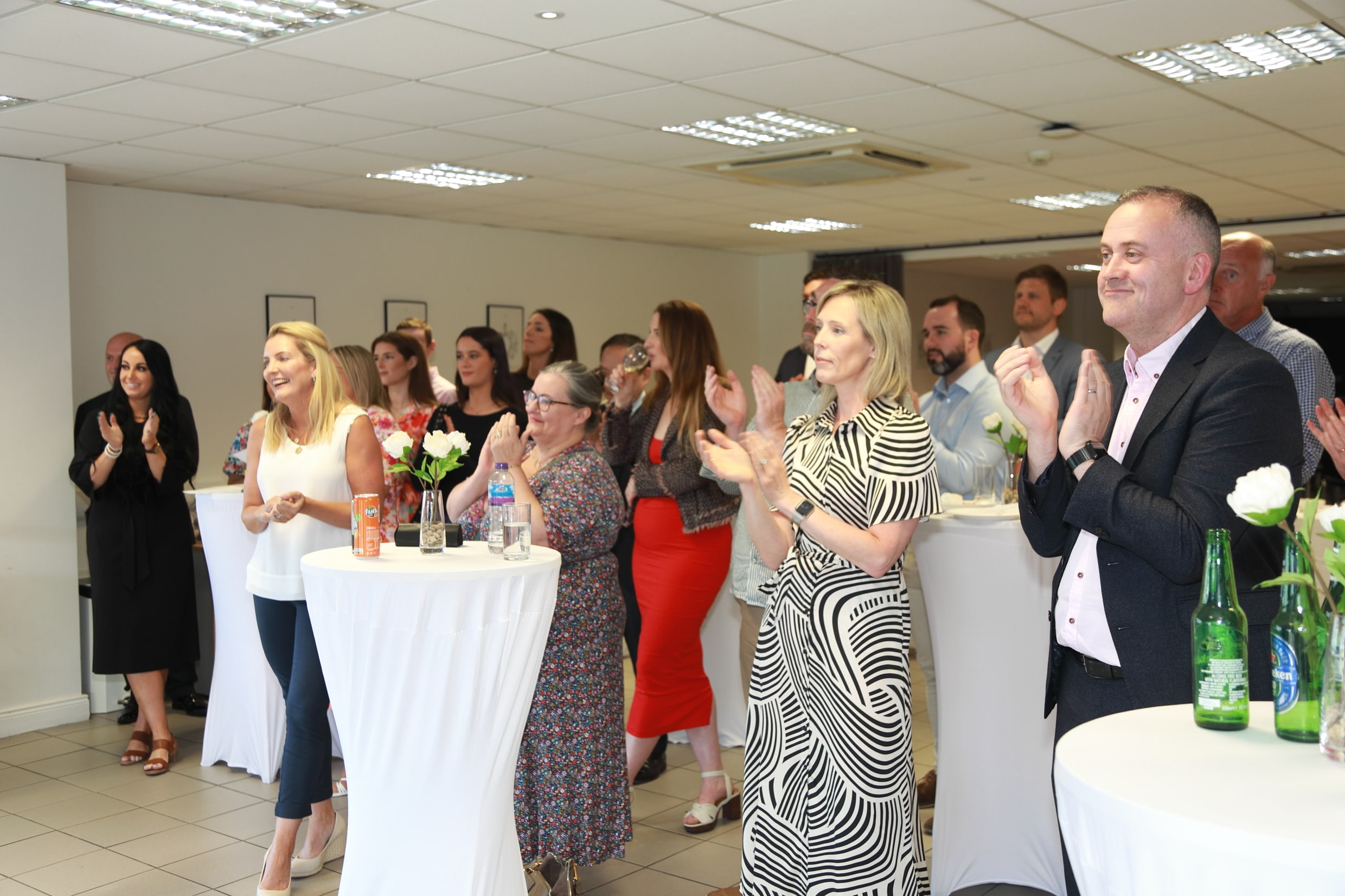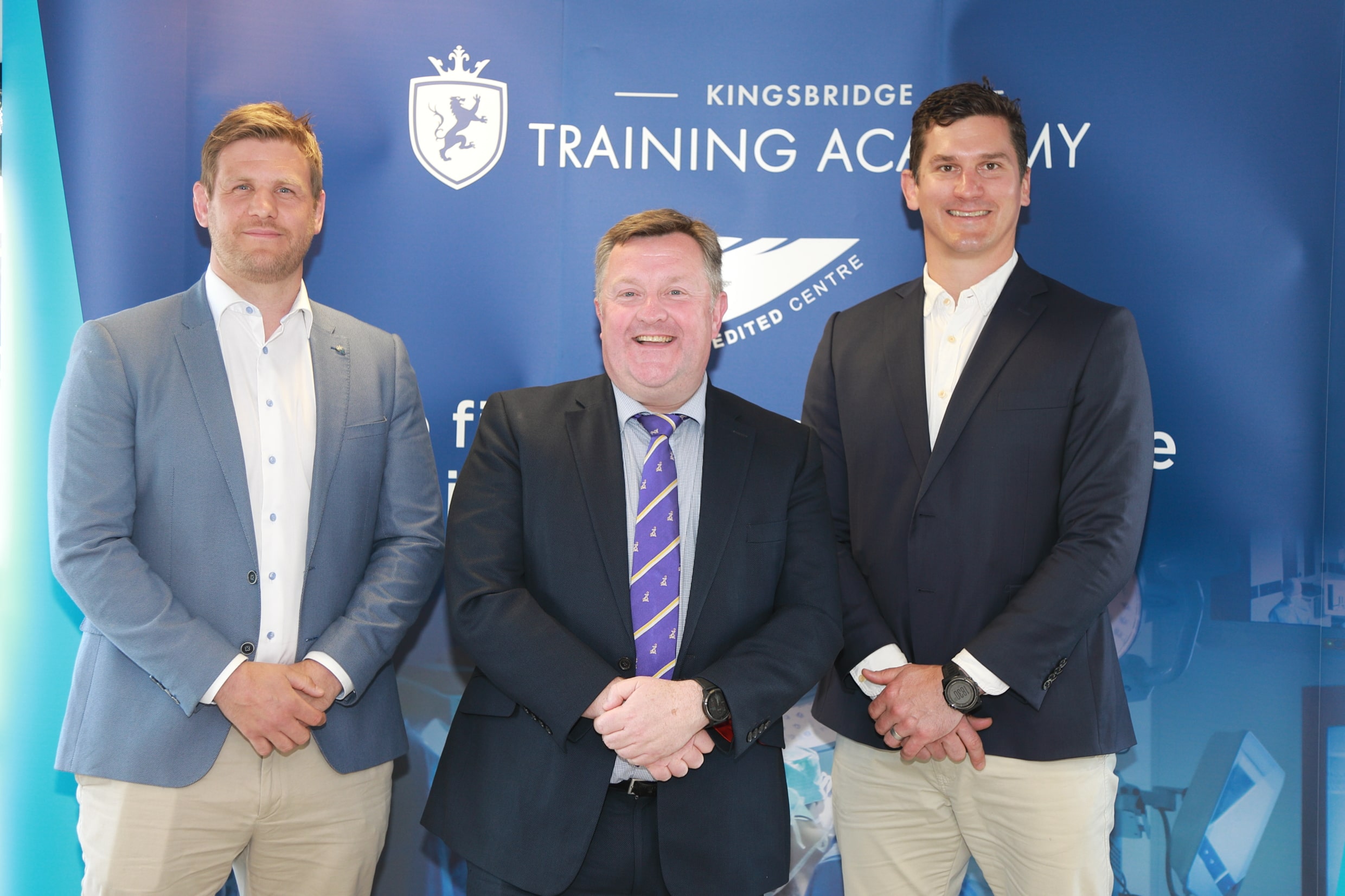 Sarah Jane Hilland, General Manager of KTA explains," This unique accreditation from RCS means that Kingsbridge Training Academy can now jointly maximise our educational partnership in a way that will benefit healthcare professionals, especially local surgical trainees, and consultants, who currently have added expenses by travelling to different geographic locations.
"As part of our continuous development programme over the next 3 years we will be providing a full range of surgical and 'softer skills' training courses which are currently being offered by RCS of England using seminars and webinars related to topics that will support local professionals throughout their surgical career, allowing them to continue their progression much more efficiently.
"As a well-established training provider, Kingsbridge Training Academy, has a proven track record in course delivery and management. From mandatory skills training like to professional development courses, their education team uses a multifaceted approach with an emphasis on maximizing the transference of knowledge and learned skills back into the workplace", said Sarah Jane.
"Our commitment to providing high quality courses delivered by experienced professionals with a longstanding interest and commitment to training and education, means that all members of our faculty are deemed highly competent by their peers and have the unique quality of developing and implementing clinical and training initiatives," says Fiona Dowds, Head of Kingsbridge Training Academy.
Mr Chris Hoo, Consultant Oncoplastic Breast Surgeon, has been actively involved in the Training Academy since its establishment nearly 15 years ago both as a trainee himself and now as a highly respected Consultant who is a clinical trainer for KTA.
"This is a wonderful opportunity to build upon the excellent portfolio of training courses we have been developing over the years. To achieve this status within the field of surgical training is not only great news for those availing of the courses provided, but for those delivering them. A true partnership with the Royal College of Surgeons of England will advance everyone's knowledge and ultimately deliver worldclass mentoring and teaching from our Belfast hub."
According to Professor Mark Taylor, current Director for RCS in Northern Ireland, securing this accreditation is a real coup, and testament to the commitment and professionalism shown by both the management team at Kingsbridge Training Academy (KTA) and the practitioners who deliver the courses.
"I remember fondly when I was involved myself at the start, in helping the team back then to get the Training Academy established. I haven't been directly involved for many years, but I am very proud to see how far they have come, and I am delighted that the leap of faith taken to set up KTA has been recognised and rewarded.
"For well over a decade we have seen many great achievements, with the team working extremely hard to pass the accreditation standards, but this announcement elevates them to another level in terms of the range and quality of training it can provide for an increasing number of practitioners throughout Ireland and the UK.
"I would like to congratulate the entire team on their achievements in making Kingsbridge Training Academy the base for all College related courses and look forward to seeing many more positive developments over the coming months and years." he says.
We are delighted to continue to offer essential surgical training to local trainees under the college accreditation.