World Suicide Prevention Day occurs annually on the 10th of September and raises the awareness of suicide prevention methods while inspiring individual participation to help others in distress.
By raising awareness, reducing the stigma around suicide and encouraging well-informed action, we can reduce instances of suicide around the world.
Preventing suicide is often possible and you are a key player in its prevention.
Kingsbridge Training Academy endeavour to improve mental health by supporting the Lighthouse Charity, World Suicide Prevention Day and Mental Health Campaigns.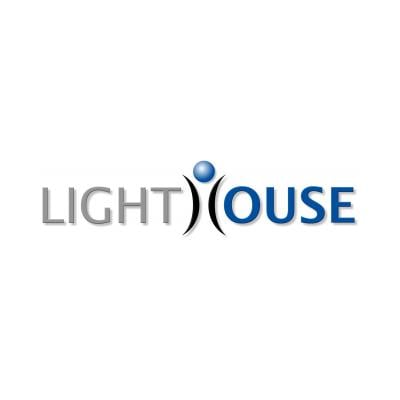 Light House
The Lighthouse Charity was established in 2003 as a community response to a community problem – the exceptionally high incidence of suicide in North Belfast. Its purpose is to help those struggling with suicidal thoughts, depression or grief from a bereavement by being the heart of the community, offering counselling services, helping to improve well-being, facilitating support groups and providing a beacon of hope all those affected by suicide.
Visit their website for more information.
Samaritans
Samaritans' "Small Talk Saves Lives" campaign encourages conversation between people with the intention that it relieves those feeling overwhelmed by depression and anxiety by breaking their thought pattern, thereby stopping them from spiralling further into despair. Something as small as "Hello, do you know what time it is?" is enough to help someone disconnect with negative thoughts and reconnect to their surroundings.
"If you feel something isn't quite right and you think someone might need help, trust your instincts and start a conversation. You could save a life."
Something as small as taking a few seconds to connect with others through means of communication could make a huge difference is someone's day; reducing their negative thinking, establishing a connection with them and instilling hope.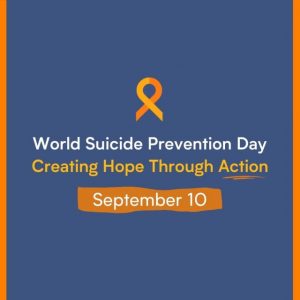 I

ASP
The International Association for Suicide Prevention have established their "Creating Hope Through Action" project, focusing on the idea of 'hope' in suicide prevention.
The campaign itself emphasises the potential in each and every one of us. It inspires confidence to unveil the goodness within us, which is prevalent in suicide prevention. The power of our actions, to do something for others, no matter how big or small, can provide hope to those who are struggling.
Visit their website for more information.
Sometimes those that are outwardly happy are actually struggling underneath. Look after your loved ones who appear to be strong by engaging with them on a personal level and expressing genuine interest their wellbeing. Often those afflicted by poor mental health are reluctant to admit their emotional distress out of embarrassment or not wanting to be a burden. Trying to alleviate these fears and creating an environment of judgement-free conversation will help those share their true mental state.
Extending a hand, vesting an interest into someone's life, supporting those who are down and lifting them up, actually listening and not just waiting for your turn to speak, asking if they are "Ok" twice, going for a walk or a coffee, or even providing other channels of help ultimately inspires hope. This is all it takes to make a difference to someone in their darkest moments. As a member of society, as a child, as a parent, as a friend, as a colleague or as a neighbour, we all play a role in supporting those experiencing a suicidal crisis or those bereaved by suicide.
Tips to Achieve and Maintain a Positive Mindset
Keep physically active
Eat a healthy, balanced diet
Drink alcohol in moderation
Value yourself and others
Practice Self Care rituals
Talk about your feelings
Appreciate yourself and you capabilities
Keep in touch with friends and loved ones
Care for others
Get involved with a group or community, or try to make a contribution through volunteering
Learn new skills
Do something creative
Take a break and relax
Go for a walk in nature
Ask for help
Read a book, some self help options include:
The Alchemist by Paulo Coelho
Not a Life Coach by James Smith
The Mountain is You by Brianna Wiest
The Obstacle is the Way by Ryan Holiday
A Cure for Darkness by Alex Riley
Good Vibes, Good Life by Vex King
Change Your Brain, Change Your Life by Daniel G. Amen
Lost Connections by Johann Hari
We, the Kingsbridge Healthcare Group, understand the importance of mental health and how it can affect our lives.
Kingsbridge Training Academy offer courses that explain the range of mental illnesses, how to identify them and how to support those afflicted, either through therapy or other action.
Our courses are accredited by FFA with awards presented to participants on successful completion of the training.
To find out more, please visit our respective webpages and register your interest:
If you ever need help with your own mental health, please reach out by booking an appointment in our Mental Health Clinic.
Other resources that can help you in your time of need include:
What could you do to inspire hope? Could you reach out and help someone today?
Because Life Matters.
Written by:
Geana Convery
Marketing Officer